Santa Claus Plays Golf in Kissimmee
Golf in Kissimmee
Keep an eye out for a bearded fat man in a red golf shirt. That's Old Saint Nick. The Jolly Old Elf has ditched the boots, the pointy hat, and wooly red suit for khakis, cleats, and a golf shirt. Why? Because December weather is perfect for all kinds of outdoor activities, including playing golf in Kissimmee.
Oaks National Golf Club
Now that the temperature is in the mid 70s, you're likely to find Santa and the elves at Oaks National Golf Club in Kissimmee. Chosen as Golf Advisor's 2016 Winner for the Top Most Improved Course in the US, The Oaks has been impressing golfers with its professionally-designed course, set with ancient trees and views of wildlife ever since 1986.
With great rates, a fully-stocked pro-shop, golf lessons, and food, beer, wine, and spirits in the Oaks Café, golf in Kissimmee has never been better. So treat yourself to a day on the links at Oaks National Golf Club. You deserve it.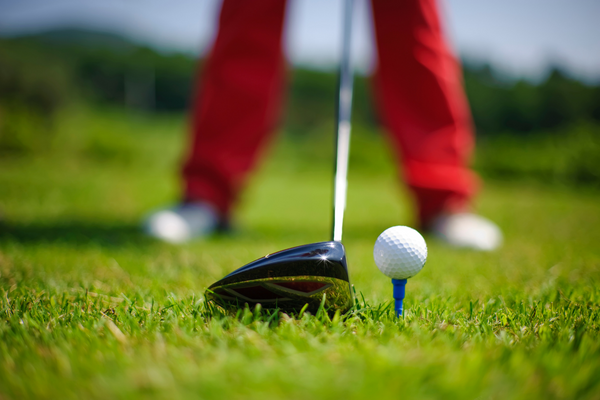 Golf and RV Camping for Christmas
Here's something else you deserve this Holiday season… when you reserve your stay at East Toho RV Resort and Marina, you'll be treating your family to the best Holiday getaway ever. Mild breezes and plenty of sunshine mean you'll enjoy boating and bass fishing, sunning yourselves on chaise lounges by the pool, and meandering through the mighty oaks dripping with Spanish moss.
And don't forget golf in Kissimmee, where the experienced staff at Oaks National Golf Club happily assist you with Holiday gift ideas, gift certificate purchases, and tournament-prize selections.
Play Santa's favorite golf course! Golf in Kissimmee at Oaks National Golf Club is at 1500 The Oaks Blvd and just 14 miles away via FL 530 East. Enjoy sunshiny weather and a Happy Holiday at East Toho RV Resort and Marina.
Life is Good at East Toho RV Resort & Marina!