Six More Weeks of Winter, says the Groundhog
Are you reading this from the frozen North while wearing two sweaters and your fuzzy socks? Here's good news! Even though the Groundhog says there will be another six weeks of frigid temperatures, you don't have to stay put. C'mon to Kissimmee and enjoy sunshine, swimming, and great fishing at East Toho RV Resort and Marina.
Has There Ever Been Snow in Florida?
Just for the record, forty-five years ago, snow fell in Florida, turning the Sunshine State into a winter wonderland.
On January 19, 1977, snow fell in South Florida for the first time in recorded history. Residents and visitors were both surprised and thrilled at the rare phenomena, and local newspapers ran headlines which were nearly as big as they would have been for major national or world events.
No Snow in East Toho
That's not going to happen this winter. The Groundhog's predictions don't really apply to the shores of East Lake Tohopekaliga, affectionately referred to as East Lake Toho. Leave your mittens behind and c'mon to East Toho RV Resort and Marina where you will enjoy…
RV sites with dramatic views (Paved supersites are now available)
Onsite marina and boat launch
Lush landscaping with mature oak trees
Fishing
Did you forget something? We have it at the Convenience Store
Laundry facility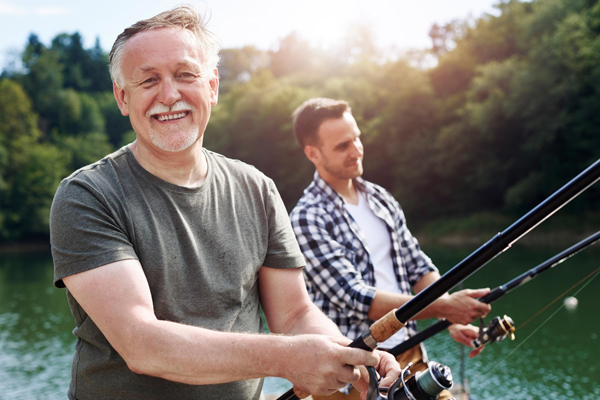 You Don't Have to Go Home
Here's more great news! For a limited time, East Toho RV Resort and Marina is offering one heckuva monthly deal on all the comforts and conveniences of a no-snow, frost-free fishing, and sunbathing experience in South Florida. Bring the family, bring the pets. Bring your RV and camp on the shores of sunny Lake Toho and wait for Winter to go away.
Rodeo Special!
Stay 5 nights but pay for only 4 during the Silver Spurs Rodeo February 18-20! The Silver Spurs Rodeo going since 1944, is the largest rodeo east of the Mississippi and is annually ranked among the top 50 events sanctioned by the Professional Rodeo Cowboys Association!
Kiss the Snowfall Goodbye – Reserve Now!
PS: Monster Trucks – Plan Ahead for the Biggest Event of the Season!
Reserve your stay in May when the prestigious Monster Jam World Finals® returns to Orlando's Camping World Stadium on May 21 & 22. Thrill to Monster Truck Racing, with Freestyle, High Jump, and Skills competitions. Meet the drivers and see the trucks up close at the largest, family-friendly pit party of the year. Get your tickets to Monster Jam World Finals and reserve your stay at East Toho RV Resort and Marina now, 'cause we're gonna be packed! Vrooom!
Book Your Stay in May!